Educational Partnerships and Programs Office
321 E. Chapman Ave | Building 100 | Room 124
Fullerton, CA 92832 |  714-992-7114
educationalpartnerships@fullcoll.edu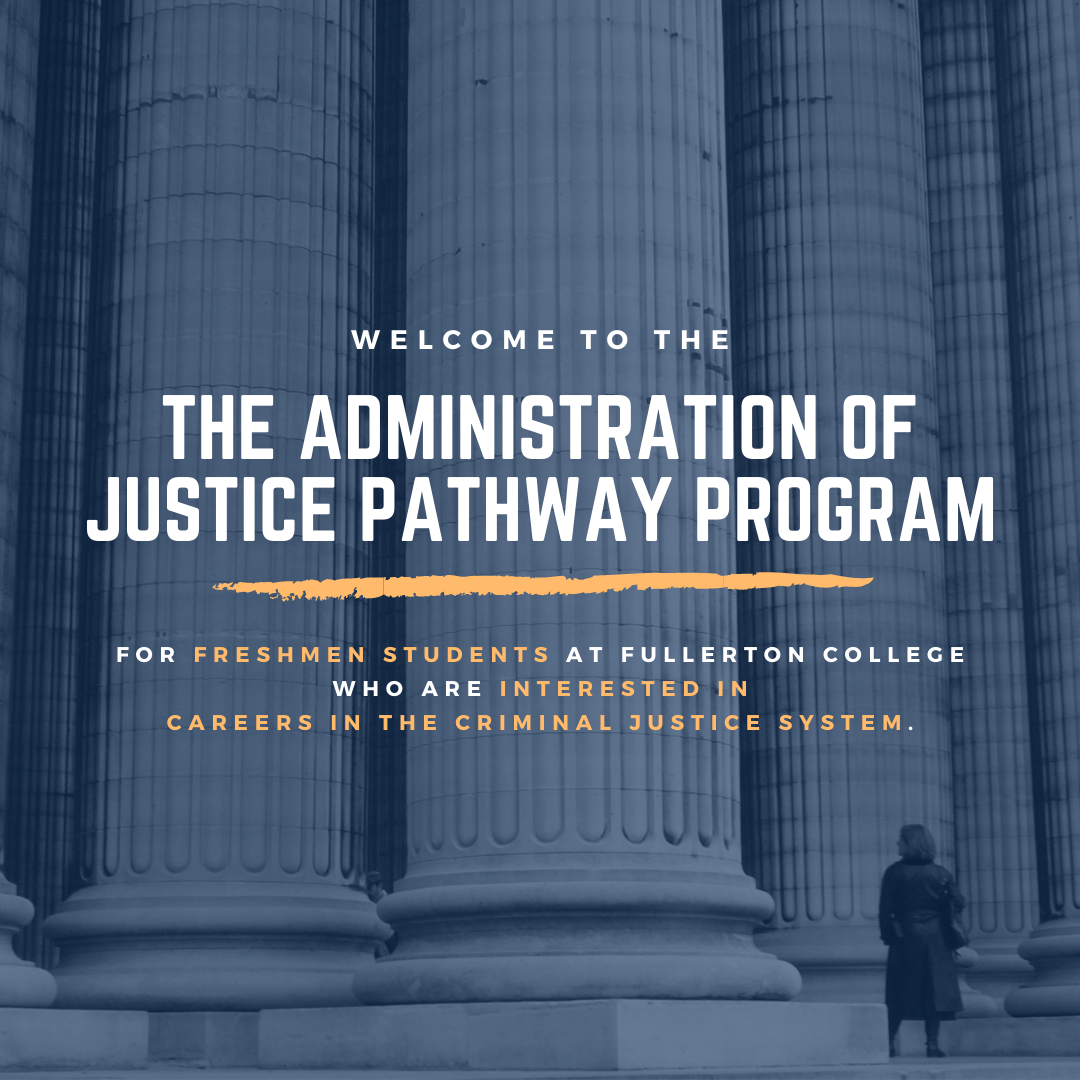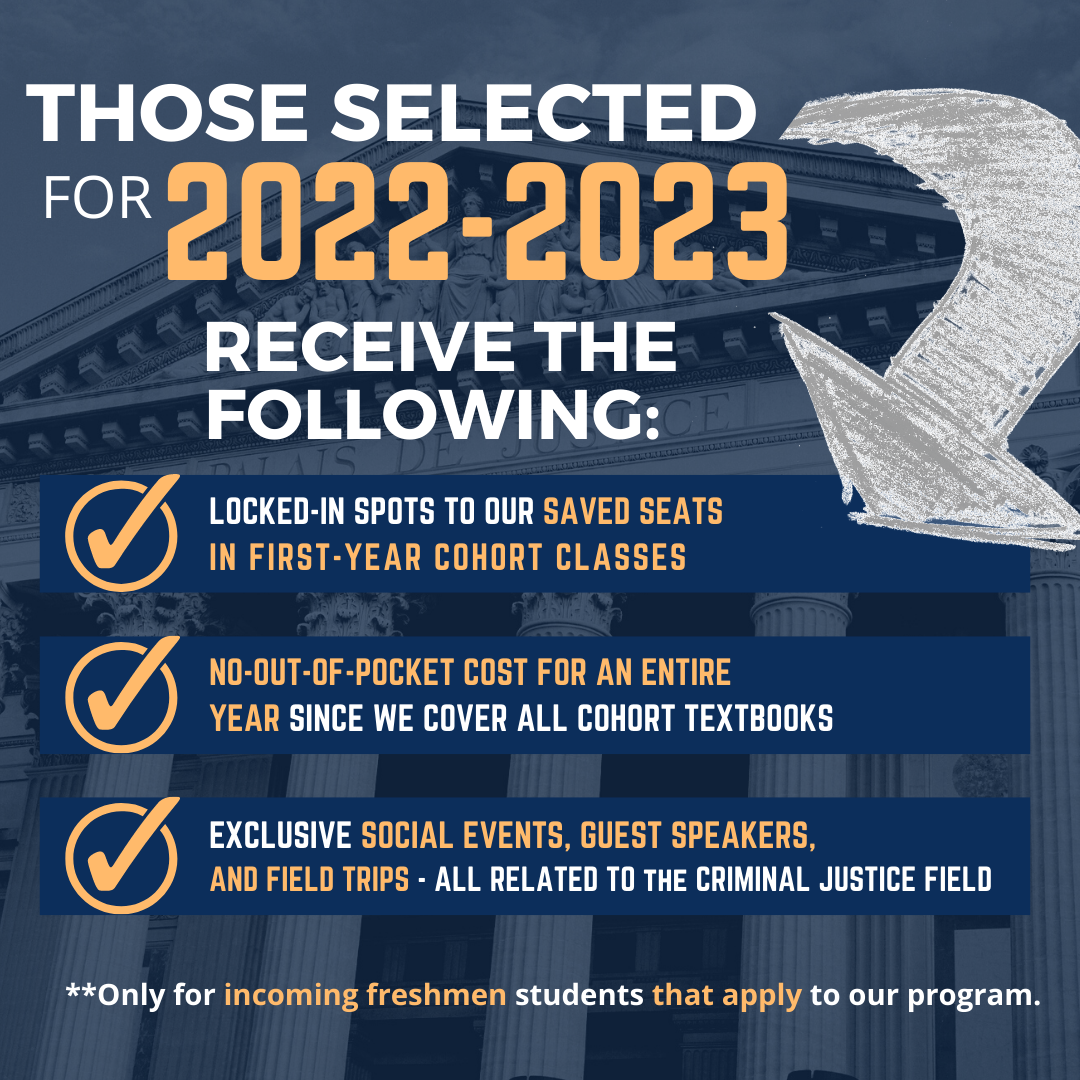 THE ADMINISTRATION OF JUSTICE PATHWAY PROGRAM
Welcome to the Administration of Justice Pathway Program (AJPP) at Fullerton College. Our program is designed for incoming freshmen students, who wish to pursue a career in the criminal justice system. We aim to assist selected students with their educational pathway and future career by providing a wide range of support services and experiences to ensure their successful completion of a degree, certificate, and/or transfer. 
We provide the tools and resources to enhance the Administration of Justice student experience at Fullerton College by developing a complete and clear academic plan towards a future career in the criminal justice system. Our services provide guidance to help students graduate on time and have valuable industry introductory knowledge to obtain a career within the criminal justice system.
Our team also provides outreach and partnerships with our local high schools to assist students' transition into college and career exploration. 
Some examples of careers in the Administration of Justice field:
Law Enforcement
Detective
K-9 Officer
Attorney/Criminal Law
Crime Scene Investigator
911 Dispatcher
Emergency Management
Private Investigator
Federal Agencies (FBI, DEA, CIA)
Homeland Security, Border Patrol
Some benefits & features for those selected by the Administration of Justice Pathway Program:
Clear Education Plans

Peer Mentoring Program

Free Textbook Rentals

Career-Preparatory Courses

Exclusive AJ-Counselor
Paraprofessional Activities

Career-Related Events

Training Experiences

Work-Based Learning

Service Learning Internships
ANY QUESTIONS? CONTACT US AT: AJPATHWAYPROGRAM@FULLCOLL.EDU
MONDAY – THURSDAY (8:00AM – 5:00PM) FRIDAY *REMOTE
100 BUILDING | SECOND FLOOR | ROOM 123
AJPP Instagram – Follow AJPP at FCC.AJPP on Instagram for updates about the program throughout the 22-23 school year!